Hallo,
I'm having some troubles accessing datalore from the public URL. After a successful login, the a "We had an unexpected failure" page appears. From Chrome dev tools, it seems that the problem is due to the websockets. As a side note, a colleague using a Safary from MacOS does not get any error. [ see snapshot with the error I face]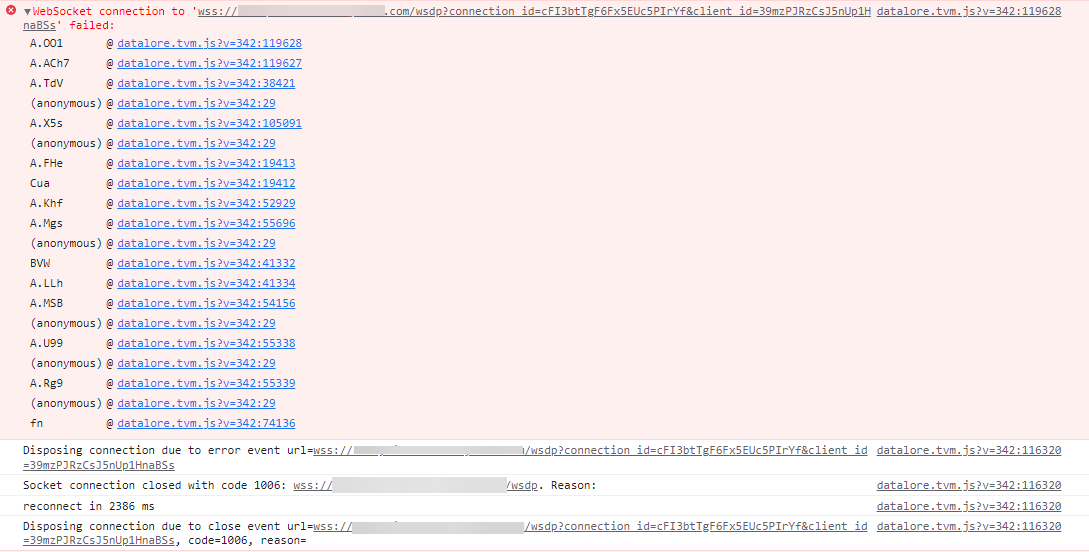 Any idea on how to address this issue?
Thanks you in advance for your help!