I'm using Datalore Enterprise using the Docker Compose approach. I'm not able to add my SSH key. When I press the save button after entering title, host, user and private key, nothing happens.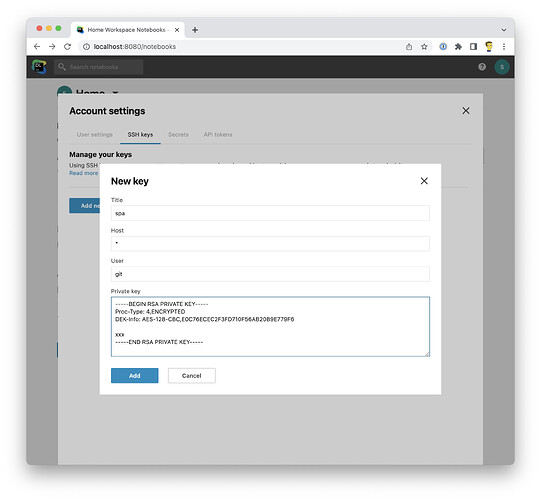 The funny part: I redacted my real private key with "xxx" in the screenshot above. The key with "xxx" succeeds to save.
Do others have the same issue?
Thanks for any help.
BR,
Sebastian